Experienced Professionals - UK
We're changing with the world. Be part of our evolution.
Whether your field is geology, engineering, information technology, human resources, mechanics, accounting or environmental, we've got a place for you.
Within United Kingdom, we provide jobs for all the different categories listed below. Read the descriptions and learn where you fit in.
Production workers include our operators.
Operators monitor, process, control machinery and equipment to manage the processing of mineral ores, molten metals, electrolytic solutions and nickel metal.
Maintenance work includes Fitters and Industrial Electricians.
Industrial Electricians install, maintain, test, troubleshoot and repair electrical equipment and associated electrical and electronic controls.
These are our frontline leaders!
As a Supervisor, you may be accountable for planning, scheduling and/or supervising a crew while as a Superintendent, you will lead a team of supervisors.

Although previous experience in mining or an industrial setting is considered an asset, we also appreciate that diversity of thought comes from our differences – and that's what makes us great!
The opportunities are endless within the Engineering field.
Vale has a world of opportunities for chemical and metallurgical engineers, mechanical engineers, engineering technologists and more.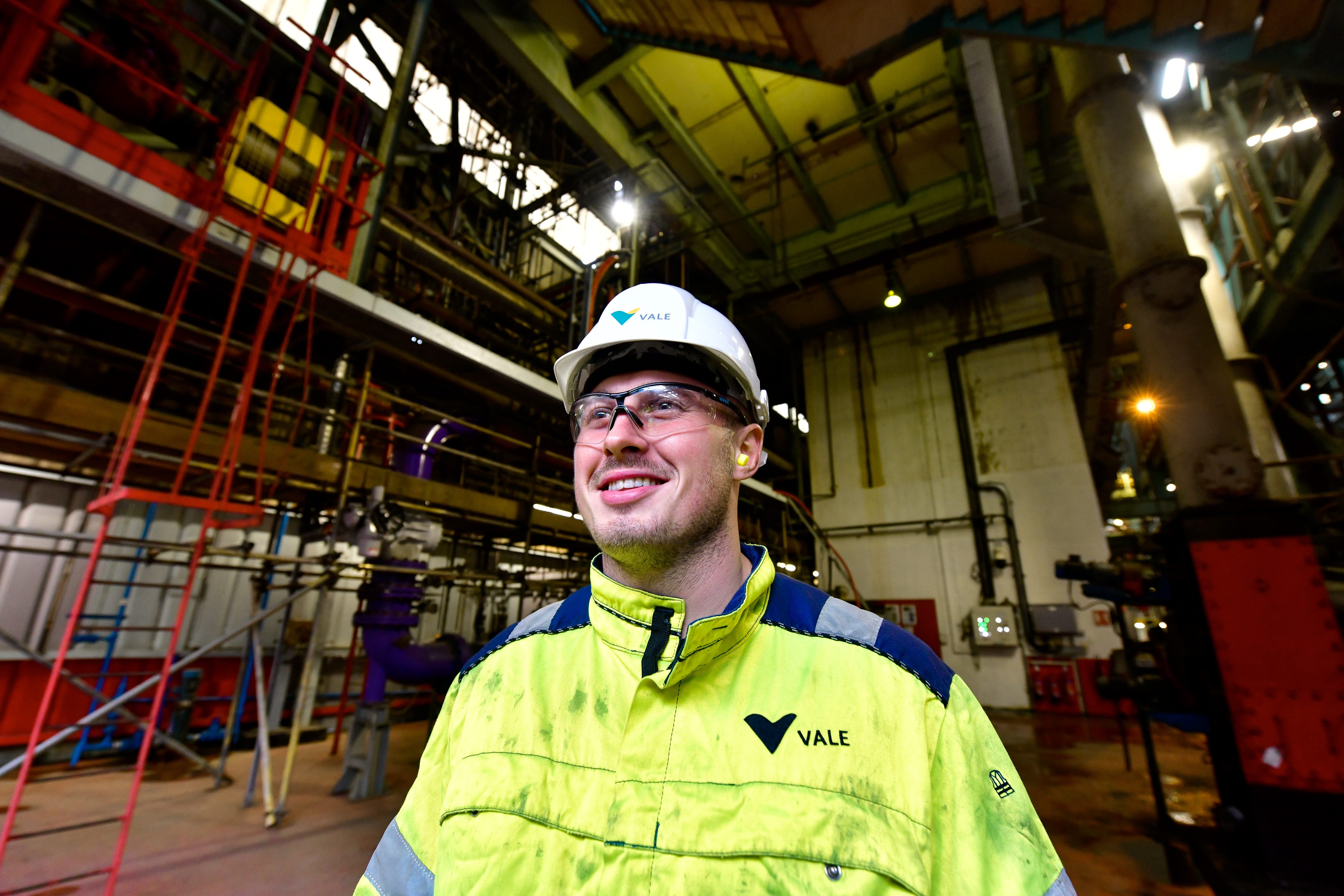 From Accountants and Business Professionals who are responsible for financial forecasting, capital allocation, acquisitions and investments to Information Technology Professionals who plan and direct national or global IT projects and Human Resources Professionals who work on innovative projects in systems design and organizational development across the company. There is no shortage of opportunities for you here at Vale.