Young Apprentice
Zárás
We want to be by the side of our talents throughout the learning process of their first job, contributing to their professional growth and improving their skills.

We offer a transparent, inclusive, dynamic and creative environment.

Start your career at Vale and be part of this transformation.
Application: 11/28/2022 to 12/12/2022
Barão de Cocais
Barbacena
Belo Horizonte
Brumadinho
Congonhas
Conselheiro Lafaiete
Conselheiro Pena
Governador Valadares
Itabira
Itabirito
Jaiba
João Molevade
Mariana
Montes Claros
Nova Era
Nova Lima
Ouro Branco
Ouro Preto
Rio Piracicaba
Santa Luzia
São Gonçalo do Rio Abaixo
Belém
Canaã dos Carajás
Curionópolis
Marabá
Murucupi (Barbacena)
Ourilândia do Norte
Paraupebas
Duque de Caxias
Itaguaí
Mangaratiba
Rio de Janeiro
Barra dos Coqueiros
Rosario do Catete
Photographer: Vale's Archive
Why be a Young Apprentice at Vale?
Get to know the stories of those who have gone through or are going through our program.
Foto:
We will live many experiences in the Young Apprentice Program:
Theoretical and practical development in careers such as industrial electromechanics, equipment operation and administrative services.

​​​​

Qualified insertion in the job market, expanding possibilities for professional growth.

Monitoring and supervision with Vale's most qualified technical advisors.

Certificate issued by the Educational Institution, in accordance with current legislation.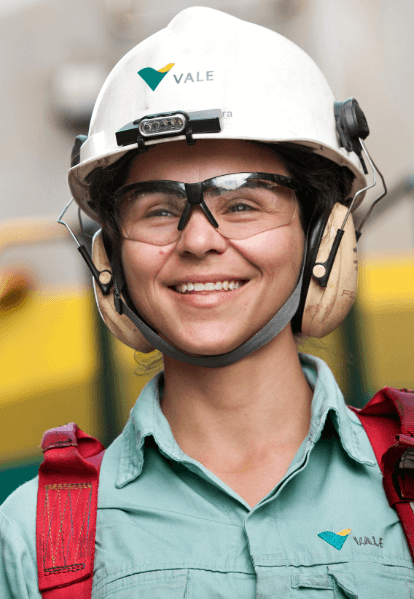 Photographer: Márcia Foletto
Profile, advantages and selection process
Persons aged between 18 and 22 years (for people with disabilities there is no age limit)
Education: High school degree

Have residence in the same city as the job vacancy
Program duration: Up to 1 year.
Photographer: Antonio Scorza
Apoiar – Employee Assistance Program

Meal vouchers or access to the cafeteria at Vale during the practical phase

Transport vouchers or transport at the place of operation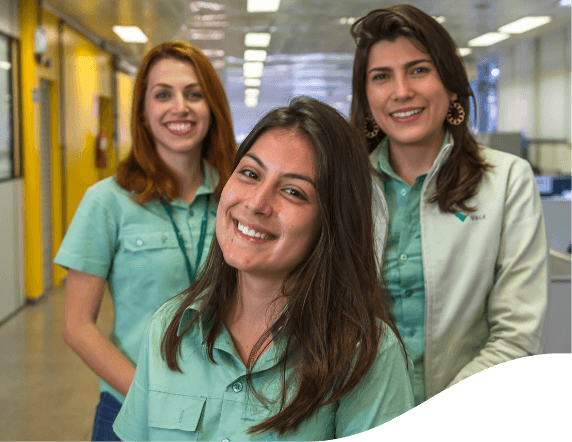 Photographer: Ricardo Teles
How does our selection process work?
The Young Apprentice Program's selection process is completely blind at all stages, with the aim of preventing unconscious biases from influencing the choice of candidates. Our focus is to promote a selection based on the assessment of potential and ability to perform in the future. Thus, information such as gender, ethnicity, marital status, disabilities, among others, are omitted during selection.
Steps of the selection process:
Online registrations and assessments

Virtual panel with managers
Photographer: Ricardo Teles